DONOR PROFILE: John J. O'Rourke '66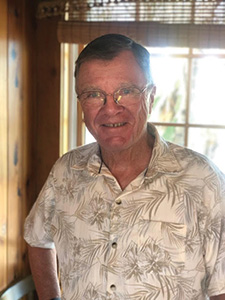 John O'Rourke has personally witnessed the life-changing power of a Manhattan College education. The son of working-class Irish immigrants, he rose to success as an engineer and executive in California's Silicon Valley. "Manhattan," he said, "has paved the way to a better life for so many young people from low-income backgrounds—students like me, who would not have been able to afford a college education."
In appreciation, John and his wife, Adeline, established the O'Rourke Family Scholarship in memory of John's parents to provide tuition assistance for economically disadvantaged NYC residents. "I never could have afforded college if it weren't for the financial aid I received," John says. "It's a privilege to serve the mission by giving today's Jaspers opportunities similar to the ones the College gave me."
John excelled at Manhattan and graduated with a bachelor's degree in electrical engineering. After securing his first job at Bell Laboratories, John also earned a master's degree in electrical engineering at Stanford University. John climbed the corporate ranks—serving as vice president of network architecture and chief architect at Bellcore; general manager of telecommunications operations at Hewlett-Packard Company; and vice president and general manager of Agilent Technologies' optical networking business.
Today, John and Adeline support Manhattan by contributing to the Annual Fund and the Anniversary Class Gift Program. "I'll always be grateful to Manhattan," he says. "I truly benefited from the academic preparation and ethical values that are unique to a Lasallian Catholic education. Adeline and I are delighted to help new generations of New Yorkers experience the same thing."
Back
© Pentera, Inc. Planned giving content. All rights reserved.