Jeffrey M. Canning '69: Ensuring Opportunities for Future Generation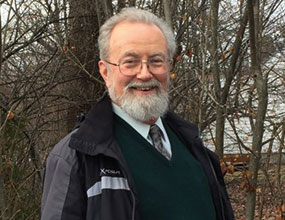 Jeffrey M. Canning '69

Fifty years ago, Jeffrey M. (Jeff) Canning promised himself that one day he would give back to Manhattan College for the education he received as a scholarship student. He has fulfilled that resolution by establishing a charitable gift annuity at his alma mater.
The gift, said Jeff, is his way of helping new generations to experience the opportunities he enjoyed. "The Brothers were a great bunch," he said. "I've come to appreciate my education more and more—it prepared me well for my career."
In 2008 Jeff retired as a senior news editor at the Gannett newspaper company. He landed a "temporary" part-time job at The Daily News in Tarrytown, New York, before entering Manhattan in 1965. "That led me to my 42-year career at Gannett," he said. The College's liberal arts focus nurtured critical thinking skills that are useful to reporters. Ultimately, Jeff majored in Russian Studies—"timely during the Cold War," he said.
Today Jeff pursues an interest in history and preservation as a secretary and past president of the Van Cortlandtville Historical Society, a former board member of the Westchester County Historical Society, and a current board member of the National Washington-Rochambeau Revolutionary Route Association. "I find that I am still drawing upon the lessons I learned at Manhattan," he said.
Back
© Pentera, Inc. Planned giving content. All rights reserved.