The Donald R. Broderick Memorial Scholarship Fund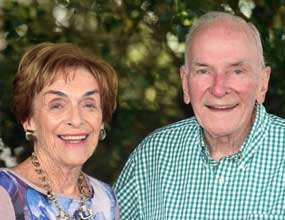 Fran and Ray Broderick

The Donald R. Broderick Memorial Scholarship Fund at Manhattan College was started "in lieu of flowers" to honor the memory of their son Donald, who was lost to us all too soon following his graduation from Manhattan College in 1986.
The fund, an endowed scholarship, has raised more than $1,000,000 since its inception. The fund has provided 22 graduates and seven current students with the opportunity for a Manhattan College education.
Our goal is to continue growing the endowment in order to increase the amount of the four-year scholarship awards.
Back
© Pentera, Inc. Planned giving content. All rights reserved.