Professor Frederick M. Schweitzer Gives Back with a Gift Annuity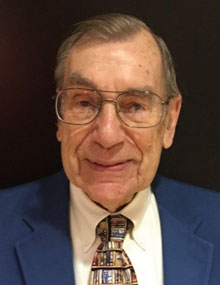 Frederick Schweitzer, PhD

Professor Frederick Schweitzer, PhD, has been affiliated with Manhattan College for most of his life, and that affiliation will continue now that he has chosen to give back with a charitable gift annuity that will make payments to him for the rest of his life.
Fred's career at the College stretched for half a century: He was a faculty member in the History Department from 1958 to 1999 and since 1996 had served as the Director of the Holocaust Center, which he was instrumental in establishing at the College. He also served as Chair of the Steering Committee for the College's accreditation. Those positions kept him busy until 2008.
Fred continues his scholarly research in history and is a frequent user of the Manhattan library. In 1968, at the urging of Msgr. James Rigney, the education officer of the Archdiocese, and Brother Patrick McGarry, chair of the History Department, Fred embarked on his life's work—research and writing on Jewish history and Catholic-Jewish relations as part of the effort to implement the Second Vatican Council's Nostra Aetate. He is currently working on a memoir of his life with Jackie, his beloved wife.
When asked what made him stay at the College for half a century, Fred smiled, said "oh my," and stretched a bit.
"I admire the College as a fine liberal arts institution," he says. "No matter what school or program, a student is expected to complete challenging course work that involves thinking, writing, critical analysis, public speaking, and study of the arts. If their career qualifications become obsolete—as happens frequently—our graduates will be able to use those capabilities honed by the liberal arts to adapt to new professional demands and requirements."
Fred also lauded the camaraderie that he experienced between secular faculty and the Lasallian Brothers faculty. Manhattan is grateful to Fred for the many ways he served the College during his career and for his financial support.
Back
© Pentera, Inc. Planned giving content. All rights reserved.