Emmett Lynch '66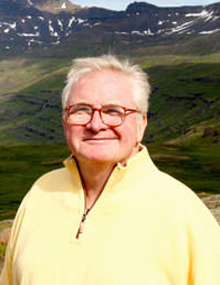 Emmett Lynch '66
Emmett Lynch, a graduate of the School of Business, is president and CEO of Westport Petroleum. His giving history is long and varied, supporting College-wide initiatives while also establishing a scholarship in his name for students in the School of Business. The Emmett P. Lynch '66 Scholarship benefits students who are in financial need and are residents of New York City, the city where Emmett was born, raised, and educated.
Emmett credits his success to the Christian Brothers, and they remain a primary reason for his support of Manhattan today: "I wanted to express in some way my gratitude to the Christian Brothers, who devoted their lives to teaching me from grammar school through college. They prepared me well for business and for life's challenges." He also recalls that Manhattan College was an affordable way for him to receive a great education and wants students today to have the same opportunities he did.
"I found my first job through Manhattan's Placement Department," Emmett explains. "Not only did the College educate me, they helped me find my chosen career in life. That's one of the benefits of going to school in NYC."
Back
© Pentera, Inc. Planned giving content. All rights reserved.