John J. Lennon '56 Endows Civil Engineering Scholarship Through His Estate-Plan Gift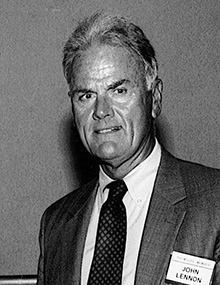 John J. Lennon '56
John (Jack) Lennon graduated from Manhattan College with a degree in civil engineering in 1956. While serving in the Army Reserves, Jack joined the George W. Rogers Construction Corporation—a waterfront engineering and construction firm. He worked his way up to chief engineer, eventually becoming part owner. During his tenure with the company, Jack was able to work on landmark projects—including the FDR Drive, the piers on Manhattan's West Side, and ferry slips.
Jack's many pastimes included jogging through Forest Hills Gardens, swimming at Jones Beach, cooking, and following the stock market and the Yankees.
Before his passing, John worked with the Office of Planned Giving to establish an endowed scholarship to be funded through his estate plan. The four-year scholarship will provide tuition assistance to students enrolled in the civil engineering program who plan for a career in the heavy construction industry.
John was a member of the Covenant Society, the College society that recognizes and thanks alumni and friends who have included the College in their estate plans. His gift is a generous and heartfelt expression of his continued commitment to promoting Lasallian Catholic educational values.
Back
© Pentera, Inc. Planned giving content. All rights reserved.