Arthur Garofalo '65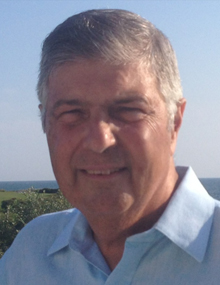 Arthur Garofalo graduated from Manhattan College with a degree in engineering, though his career was primarily spent in the business world. As the son of two Italian immigrants, Mr. Garofalo was raised to believe in education as a foundation for success. His parents, Salvatore and Filomena, arrived from Italy with exactly one dollar—the amount needed to disembark from the ship into New York. Their perspective on life was simple—they left the old world to become part of American society, and they worked hard to provide for their family and send their son to college.
In honor of his parents, Mr. Garofalo has established a scholarship in their name. The Salvatore and Filomena Garofalo Family Scholarship, founded in 2013, will provide assistance to students enrolled in either the School of Business or the School of Engineering.
Mr. Garofalo believes that today's students, just as he did, will succeed by learning to think and by applying their knowledge to new situations: "The ability to think through a problem, along with passion for your work, is the key to success and a productive adult life." He credits his success in the business world to the rigorous engineering program, which challenges students to think through problems.
Back
© Pentera, Inc. Planned giving content. All rights reserved.