Schmidt's Gift Plan Transcends a Lifetime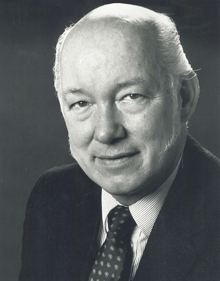 Martin H. Schmidt '51, alumnus and college trustee, gave so much of himself to Manhattan during his lifetime; it was no surprise that with his death, the College again benefits from his leadership, loyalty, and generosity.
When Marty was planning his retirement he included a life insurance policy as part of his portfolio. He understood that a life insurance policy is an exceptionally versatile asset that can be used to meet a wide variety of financial and estate-planning objectives.
Ultimately, he decided to make an irrevocable assignment of the insurance policy to Manhattan College. Upon the assignment, he was allowed an immediate charitable tax deduction. Marty shared with us his bequest intention and was enrolled as a member of the Covenant Society, the College's bequest society.
Marty's gift will help us perpetuate the College's educational purposes and goals. We are forever grateful to him and to all who choose to make gifts to the College through their estates.
Back
© Pentera, Inc. Planned giving content. All rights reserved.